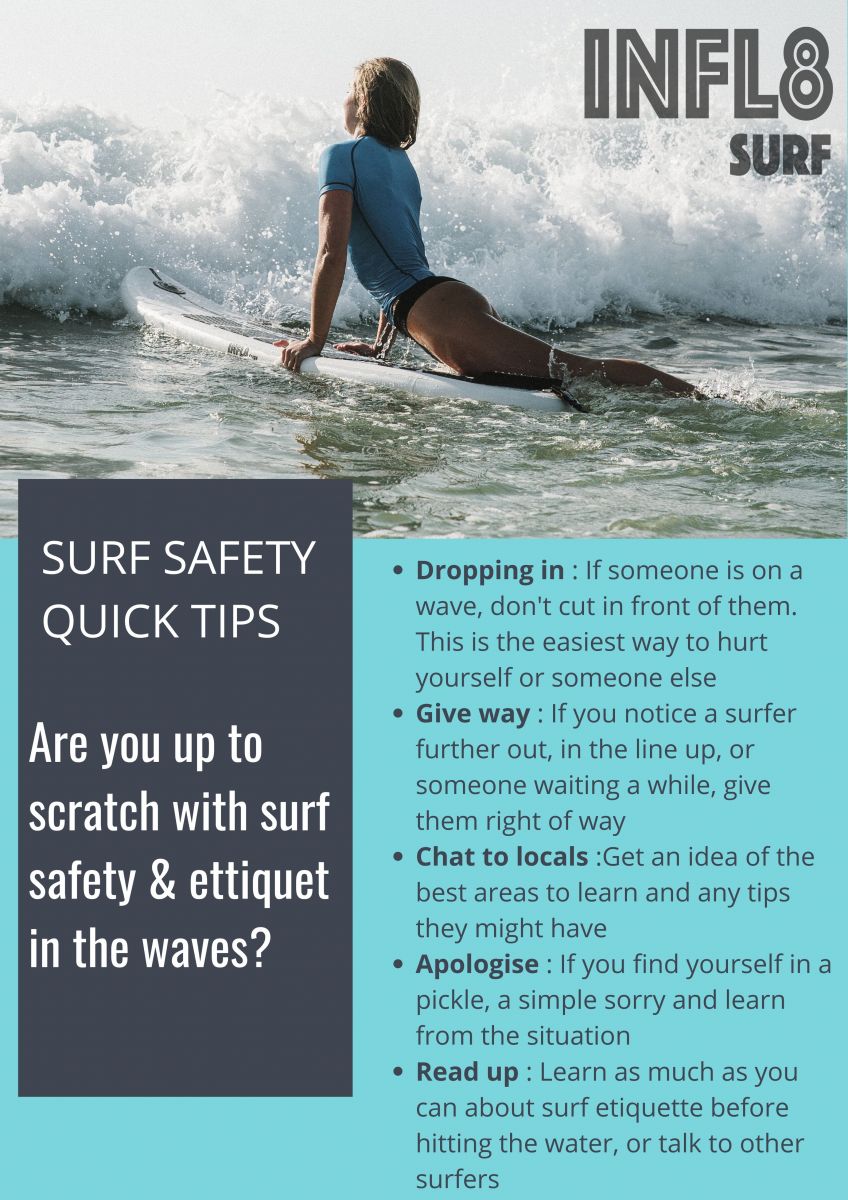 Learning to surf can be extremely daunting!
There is a lot to remember while just trying to keep your head above water, let along trying to get onto a wave and make it to your feet before you hit the bank.
One of the leading causes of injuries while surfing is a blunt force: ie being hit by the board (often in the head), cuts are the next common, which is usually
the result of coming in contact with your surfboard fins.
As a beginner, you want to stay safe, and
also keep the people around you safe.
There is nothing worse than being injured by
someone else's board.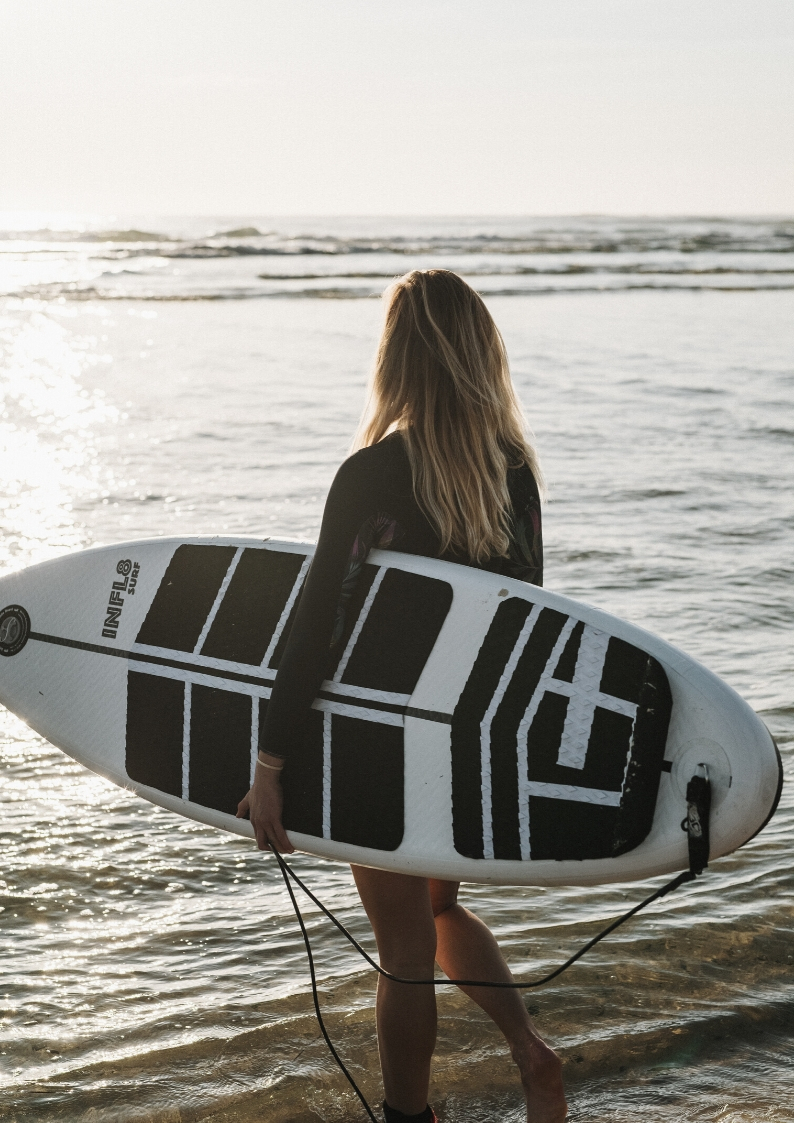 Our tips to learning to stay safe in the water while learning to surf:
Get yourself an INFL8 board -They are a much safer and convenient option to fiberglass and foam surfboards and making learning to surf that much more fun. It's plastic inflatable construction takes the pain out of head knocks from your own or rough board, and the soft and bendable FCS fins take away some of the danger caused by traditional surfboard fins. CHECK THEM OUT ON OUR STORE
Learn Surf Etiquette - Most beginners are not aware that there is an etiquette that most surfers have while in the water. It is mostly there to keep you and other surfers safe, make sure everyone is getting to enjoy the waves and keep a "law and order". Chat to local surfers, shop staff, read up online.
Head to a Surf School - Look up your local surf school or coaches to ensure you are learning correct techniques and to understand the waves better. This will not only help you learn quicker, though will keep you safer
Understand the water - Rips and wave sizes, when is it too dangerous and what waves are best for you to learn on. These are all the things you want to have a bit of an understanding of before embarking on your new hobby. The surf can be a very dangerous place, so let's do our best to be as safe as possible!
Stay out of Swim Areas - Away from the flags! Yes, this is a weird concept as we have been told over and over again to stay between the flags. But, that is just for swimmers, not surfers or craft users. Take notice of the signs posted by the lifeguards, they will often tell you where boards/ crafts are not allowed.
Take a Friend - Surfing on your own isn't a great idea, either take a friend along with you who might watch from the bank or be out in the water with you. Extra points if your friend is an experienced surfer and can help with some tips!