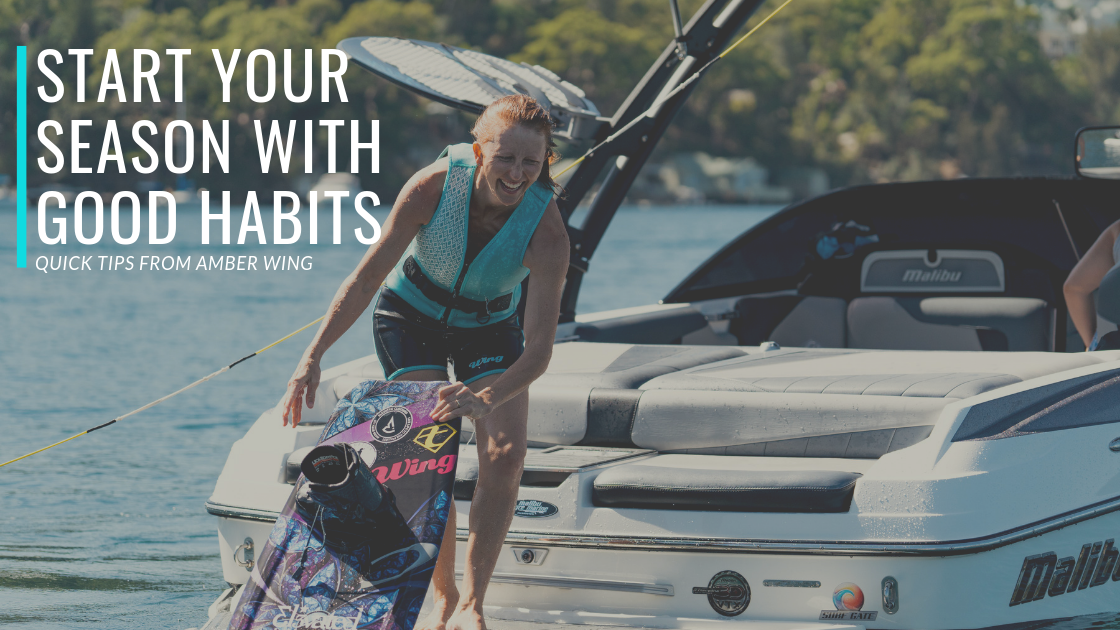 Summer is just around the corner with those warm days greeting us every now and then. I don't know about you, but I am getting excited about dusting the cobwebs off my board and getting back out on the water.
I believe in starting the season off with good habits for this coming wakeboard season!
Whether you are already in the gym getting your legs ready or doing those extra squats around the house, it is a great idea to start building core and leg strength now to make the start of your season all the more enjoyable. Simple things like lunging around your house or adding 5 squats when you pick something off the ground. I have found these simple habits have built my leg strength up without me noticing. If you really get motivated add some push-ups into your life, you will thank yourself when you get out on your board.
" I have always found when I hit the water knowing in my mind
that I am strong, I feel so much more confident on my board,
and find myself standing strong and confident"
Getting back into riding
Take your time on your first few sets, get comfortable again on your board. Really try to hold yourself back from trying that new trick you landed at the end of last season as you need to build your riding strength back up again. You want to make the most out of your wakeboard season and not find yourself sitting on the sideline as a designated boat driver.
How it benefits your riding – "Looking good, feeling great"
Being physically strong and ready for summer gives you mental strength and confidence when you hit the water.